About
Our Team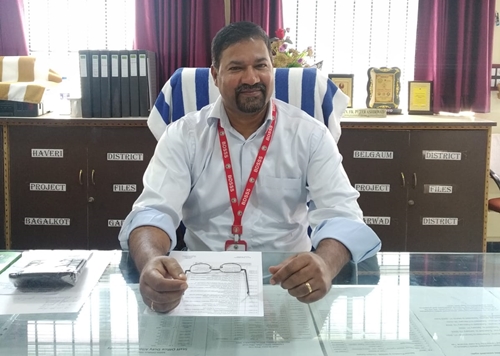 Fr. Peter Asheervadappa
Director-BDSSS- Belgaum Diocesan Social Service Society
Director's Note
Dear Friends, The official social wing of the Diocese of Belgaum was announced in 1992 but was officially founded 25 years ago on 14 th November 1997. Reflecting on the rich history of this organization, we had the modest of beginnings and then the scale-up with every passing day, reaching out to newer terrains in the five civil districts of Dharwad, Belgaum, Bagalkot, Gadag and Haveri and one taluka of Maharashtra - Chandgad. In these 25 years of excellence, we were privileged to address children's needs, formulate policies to defend them from harmful situations, empower women through socio-economic programs, enhance the livelihood of men and women from the bottom of the pyramid, conceptualize and execute sustainable agriculture and alternative livelihood opportunities, serve the senior citizens through path-breaking initiatives like Elderly Shelf Help Groups, reduce malnutrition, Infant Mortality Rate (IMR) and HIV/AIDS, support grassroots people's movement, ensure good governance, stimulate Integrated Rural Development Programs, contribute in Disaster Risk Reduction and now, support government and community with COVID help.
As a result of sustained efforts of all stakeholders, BDSSS reached 495 villages and semi-urban locations in 5 districts and still counting for the upliftment of the poor and marginalized.
Our commitment to the development of the people of our work areas is not a recent phenomenon, as it is witnessed by our long-standing work in favour of safeguarding local values in health care, education, climate adoptive agriculture, child protection, livelihood & skill development, women's empowerment, climate change, environmental care, disaster risk reduction, and in so many undertakings, great and small, aimed at holistic social development. In this respect, BDSSS doesn't fail to continue along this path, especially through the effective contribution of its stakeholders for the progress of communities.
Through the experience gained during the last 25 years, BDSSS continues to play a substantial role in encouraging and coordinating development. The hope that I express in this anniversary year is that BDSSS will be the agent of its own progress; in the sense of solidarity and mutual assistance, working for the common good of all with your care and support.
Please participate in contributing to our causes with all your might. You may reach out to us with your choice of contribution i.e. donating for a project, individual children, event and volunteering. Write to us on
bdsssd@gmail.com
or call me on +91-9611310262 with your ideas and support.
To all of you, I renew the expression of my friendship and goodwill.
Fr. Peter Asheervadappa