A Social Service
A Social Environment Initiative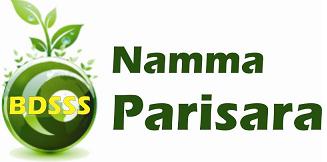 Why Waste Management?
Every day, urban India generates 188,500 tons of Solid waste - 68.8 million tons per year - and waste generation increases by 50% every decade. Some of this waste will be recovered by an army of informal recyclers - 20% in large cities according to the Chintan Environmental Research and Action Group and less in smaller cities. However, more than 80% reaches open dumpsites where it causes damaging public health, deteriorating the environment, and causes climate change. Landfill space is hard to find in and around India's urban centers. Dumpsites in almost all cities are already handling more waste than they can hold. Finding new landfills near cities is almost impossible due to the sheer lack of space for Locally Unwanted Land Uses (LULUs) like waste management because of the NIMBY phenomenon, the population density and the scale of increasing urban sprawl, and the track record of dumpsite operations and maintenance in India. Municipal officials repeatedly stressed the issue of scarcity of land for waste disposal, which led to overflowing dumpsites and waste treatment facilities receiving more waste than what they were designed for. Most municipal officials are of the sense that a magic solution is right around the corner which will turn all of their city's waste into fuel oil or gas, or into recycled products. Hubli-Dharwad too are on the verge of becoming smart cities and smarter the city, needs smartest waste management system. The solution therefore is a solid citizen partnership.

What does BDSSS Namma Parisar do ?
BDSSS Namma Parisara shoulders the fundamental responsibility of creating ample awareness of 3 Rs- Reduce, Reuse and Recycle. It works in proximity with individual households, women groups, residential apartments, self-help groups, small, average and large size organizations, educational institutions, corporate companies and other stakeholders in collecting dry waste from their doorsteps, segregate and recycle with a social touch of rehabilitating and empowering poor women, children, elderly people and other marginalized communities. Though a new waste manager in the twin cities, BDSSS has its existence for 23 years; offering services to the most vulnerable, voiceless, marginalized, underprivileged and underserved. The special focus is on children and women from deprived sections of the society. We are a budding waste management organization, an NGO that helps you attain fullest peace of mind by donating your dry waste for a social cause.

Your role is the most important!
DONATE YOUR DRY WASTE (ANY SORT OF PAPER), METAL AND E-WASTE
To help us support the well-being of poor women, elderly people and children in distress.
By doing so, you'll be the part of the clean environment and green club campaign and have a social touch, a feather in your hat. Your donation will,
★Help us foster the culture of reduce, reuse and recycle (3 Imperative Rs);
★Help deprived women, children and elderly people in distress;
★Perk up your surroundings, making it waste-free at zero processing fee & cost; and
★Help you get contentment and peace of mind by collaborating in social causes with an organization that has 23 years of exceptional track record in serving the poor.

We accept all kinds of paper waste as your
Livelihood
Food security
Good governance
Health & hygiene
Ecological rights
Lack of skill among people of unorganized sector
Gender Discrimination
Violation of Human rights
E-Waste
To improve maternal health and to reduce child mortality.
Youths, farmers, poor women
BPL families
Disadvantaged Community
Small and Marginal farmers
Unorganized sectors
Distress Women
Children
SC, ST, Minorities
HIV Infected and affected
Flood victims.
Devadasi women