About
Our Team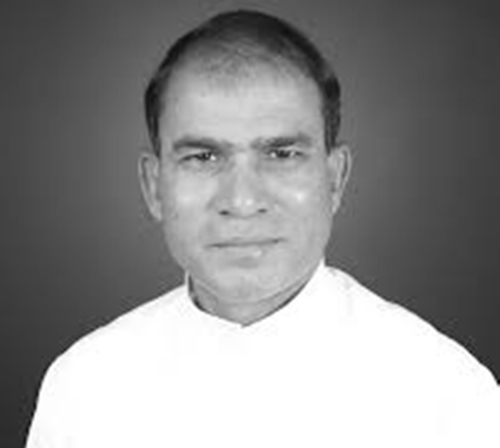 Rev. Fr. Eusebio Fernandes
Director-BDSSS- Belgaum Diocesan Social Service Society
Directors Note
I wish to convey this message that I have been appointed as the Secretary and Director of Belgaum Diocesan Social Service Society [BDSSS], w.e.f. 1st August 2019.
I've been learning the etiquette of social work from friends within the social realm and I'm all set to lead the organization's vision and mission and create great outcome and greater impact from equitable socio-economical projects aimed at human welfare and enhanced dignity of life. In this quest of mine, Rev. Fr. Peter Ashirwad, Joint Secretary and Asst. Director of BDSSS will be working closely with me to realize our intent of social work into fruitful actions.
There's no second thought that this position comes with great responsibilities, opportunities and challenges alike. Your unparalleled support like in the past is indispensable for me to accomplish my plans and strategies in the five districts of the Diocese, that is, Belgaum, Dharwad, Bagalkot, Haveri and Gadag - adding value to people's life by operating under your tutelage.
Rev. Fr. Peter Ashirwad's experience as the President of the Child Welfare Committee [CWC], Bagalkot district, and most importantly, our team panache of project implementation, financial status, time-bound tasks planned meticulously, result-based work policy, etc, that it has been carried on over the years, will be gainful in working with you.
Let's work hand-in-hand to reach out to the poorest-of-poor people from all walks of life, facilitating a society with no discrimination and breach of human rights. I call upon you to help me empower the marginalized women, men, children at high risk and the under-served individuals who need us more than ever before. With this official communication, I am determined to be on my toes to support each other's work which I consider of immense importance. Let's achieve the pinnacle of success together. Conveying my gratitude and requesting you to keep me in your prayers and looking forward to collaborating with you in human solidarity.
With best wishes and prayerful support,
Thanking you, Yours Sincerely,